Classic in its entirety
SITAG ASCENT stands for people convinced of their unique advantages. With its exciting contrasts, it creates space for future-oriented people who want to present themselves in optimal quality. Solid wood tabletop with ergonometrically rounded corners. Chrome-plated round column legs with black foot plates afford great stability and optimal legroom. Also alternatively available with black rectangular column legs and chrome-plated openwork crosspieces.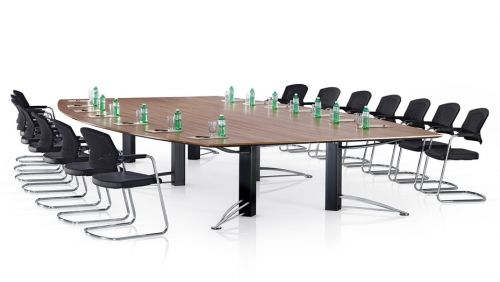 DESIGN: Uli Witzig
Swiss designer Uli Witzig has decisively influenced the appearance of Sitag lines during the past years. One of his trend-setting product ranges is the Reality task chair line, for instance. His achievements have been awarded numerous prizes for originality and design quality.
Classic in its entirety
Conference tables, table height 74 cm
Tabletop depending on finish, also available in a lengthwise veneered segment shape or cross veneered with leather inlay, with hinged cable tray and standtube for electrification.
Dimensions conference tables
200 x 110 cm
240 x 130 cm
320 x 150 cm
Base frame conference tables
Optional black base frame with chromed side legs or black table base with chromed pillars.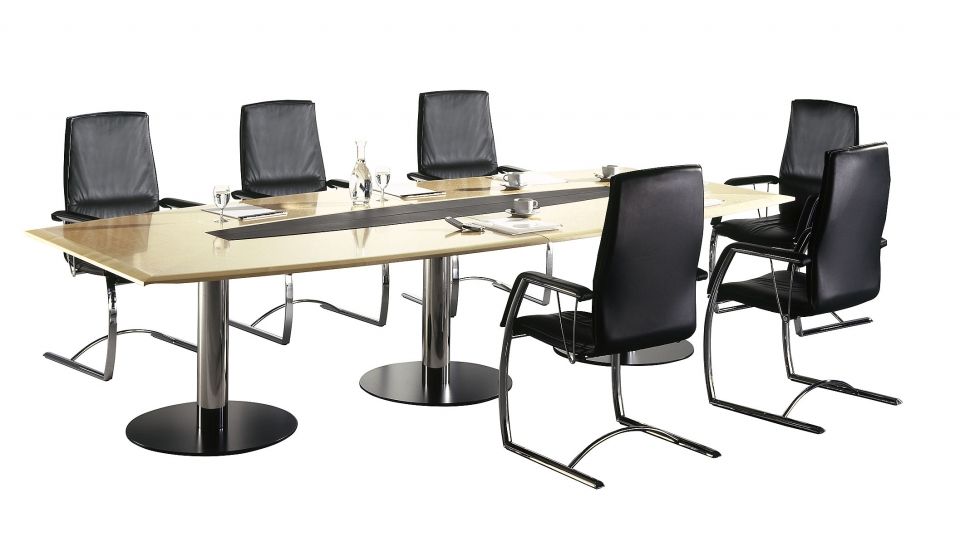 ES16
white ash
AH11
raised maple
ES39
light-grey ash
BU16
copper-brown beech
BU10
natural beech
EI10
plain natural oak
ES33
black ash
EIWE
wenge-stained oak
LS350
navy blue
LS231
grey
EB10
pear wood (service tree)
NU11
raised nutwood
AKI10
matte cherry
AKI00
stained cherry matte