SITAGACTIVE - Fits in smoothly
The electronic SITAGACTIVE is stable, quiet, and fast. It features outstanding quality and offers a highly attractive cost-benefit ratio. Since SITAGACTIVE desks have no additional crossbar, they can be combined with mobile underdesk pedestals up to 60 cm high. The swing-down cable duct can also be retrofitted – for a plus in flexibility and adaptation to changing conditions of use.
Desks with motor-driven height adjustment promote changes between standing, sitting, and moving. This relieves the back, trains posture muscles, improves breathing, stimulates cardiovascular and gastro-intestinal systems, and promotes general well-being. With its SITAGACTIVE line of models, SITAG offers a desk range that meets the trend to desks with variable height. The design and variation possibilities allow SITAGACTIVE to be highly effectively and variation possibilities allow SITAGACTIVE to be highly effectively integrated into any office ambience.
DESIGN: SITAG
Precision is the correspondence between concept and product. This is the common thread that runs through every development of SITAG, whether in collaboration with internationally renowned designers or in self-construction with our in-house specialists from the SITAG design forge. For only with the highest possible accuracy can be implemented innovative concepts. And only precision makes it possible for us to give you exactly the product of experience you are expecting.
SITAGACTIVE - Fits in smoothly
Infinitely height adjustement MV
infinitely adjustement through the teleskope laterals by using the allen key from 65 - 85 cm.
Infinitely height adjustement EV
electrical height adjustment from 72 - 120 cm
Infinitely height adjustement EVT
electrical height adjustment from 68 - 128 cm
ES16
white ash
AH11
raised maple
ES39
light-grey ash
BU16
copper-brown beech
BU10
natural beech
EI10
plain natural oak
ES33
black ash
EIWE
wenge-stained oak
SW
black
AM
metallic anthracite
SI
silver
PW
pearl white
CR
chrome-finish
4869
blue-grey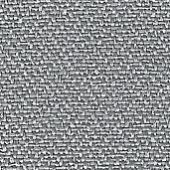 4871
grey
4834
bright green
4860
vivid red
4885
black
4809
sand
4888
light blue
4883
dark blue
TM09
sandy
TM30
brownish black
TM35
green
TM61
orange-red
TM75
grey
TM77
anthracite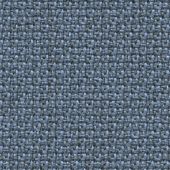 TM80
blue
4176
mushroom
4132
ash
4164
salsa
4023
nero
K310
white
K245
pale grey
KAD
maple decor
KBD
beech decor
KBB
pear tree decor
KNU00
nutwood decor
KED
oak decor
LS350
navy blue
LS231
grey
ST01
white
ST10
white-grey
ST90
light beige
ST20
distant blue

ST21
pale turqoise
ST22
yellow green
ST13
brown-black
ST24
red-brown
ST70
red
EB10
pear wood (service tree)
NU11
raised nutwood
AKI10
matte cherry
AKI00
stained cherry matte
EI40
smoked oak
OV10
matte olive
SN10
choconut
GC10
golden cherry
CDF_310